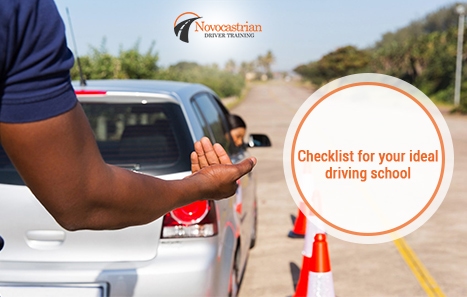 Looking For a Trustworthy Driving School? Use These Tips!
If you have made up your mind to learn driving, then it's time to get enrolled in a trustworthy driving school in your area. Interestingly, you will have your work cut out, and there are so many good names to choose from.
That brings to an important question – How Do You Find A Reliable Agency?
Trustworthy Driving School_Sort Names
You start by Shortlisting a few names from the internet:
This is the first step. You need to pick out names that have a good reputation in the market and have a wonderful student satisfaction record. When shortlisting, the aspects you need to check includes:
Going through their client testimonial section and even asking for a few references that you can call and converse.
Checking the reputation of their driving lessons in Newcastle NSW, and finding out if their number of years in the market.
Confirming if your chosen driving school is accredited and actively participates in the Australian Driver and Traffic Education Association.
And by examining their intensive course training modules, the experience of their trainers, and also their behavior in handling different pupils.
Course Modules N Training
Next Is Their Driving Courses and Training:
You will need to check if their driving course and training teach students how to handle both automatic as well as manual transmission vehicles. With that, you also need to check if the driving school has well-structured driving lessons depending on every student's aptitude and skills.
Mock tests are very crucial to check how much their students have learned or perfected their driving skills. So, you need to check if the school also conducts simulated mock tests or not. To pass a driving test and gain confidence in driving, such tests play a crucial role, and for that, you have to check this aspect as well.
Invigilate Vehicle Condition
Check The Condition of Their Training Vehicles:
The quality of vehicles, when learning how to drive also plays a crucial role. Driving schools with a good reputation and pass rate will always ensure that each of their training cars is in proper working condition.
This safeguards you from getting into a dangerous situation and also allows you to familiarise yourself with all the vehicle specs. With increased familiarity, you will be more confident when you take control of its steering wheel and take it out into the open road.
Trustworthy Driving School_Course Charges
Their Lesson Packages:
You cannot enroll in a driving school without checking what rates they are charging. On average, most driving schools charge similarly (give or take), but there are some who charge a bit extra.
The thing that you need to do is compare the rates of your selected agency with the rates of other names on your list. If the rates seem competitive and reasonable, then only think of moving ahead with that agency.
Always remember that top-rated driving schools in Newcastle, NSW proving comprehensive driving lessons in Newcastle, NSW will never charge more than needed. So check this aspect particularly when you don't have any reason to pay extra.
These are some of those crucial tips that you should use when sorting your driving school. Use them smartly and get enrolled in a reputed agency only. As a good option, you can check out the 'Novocastrian Driver Training' for its courses and rates.